The Power of Alumni Campaign 2022
Admin
January 7, 2022
/
5 mins read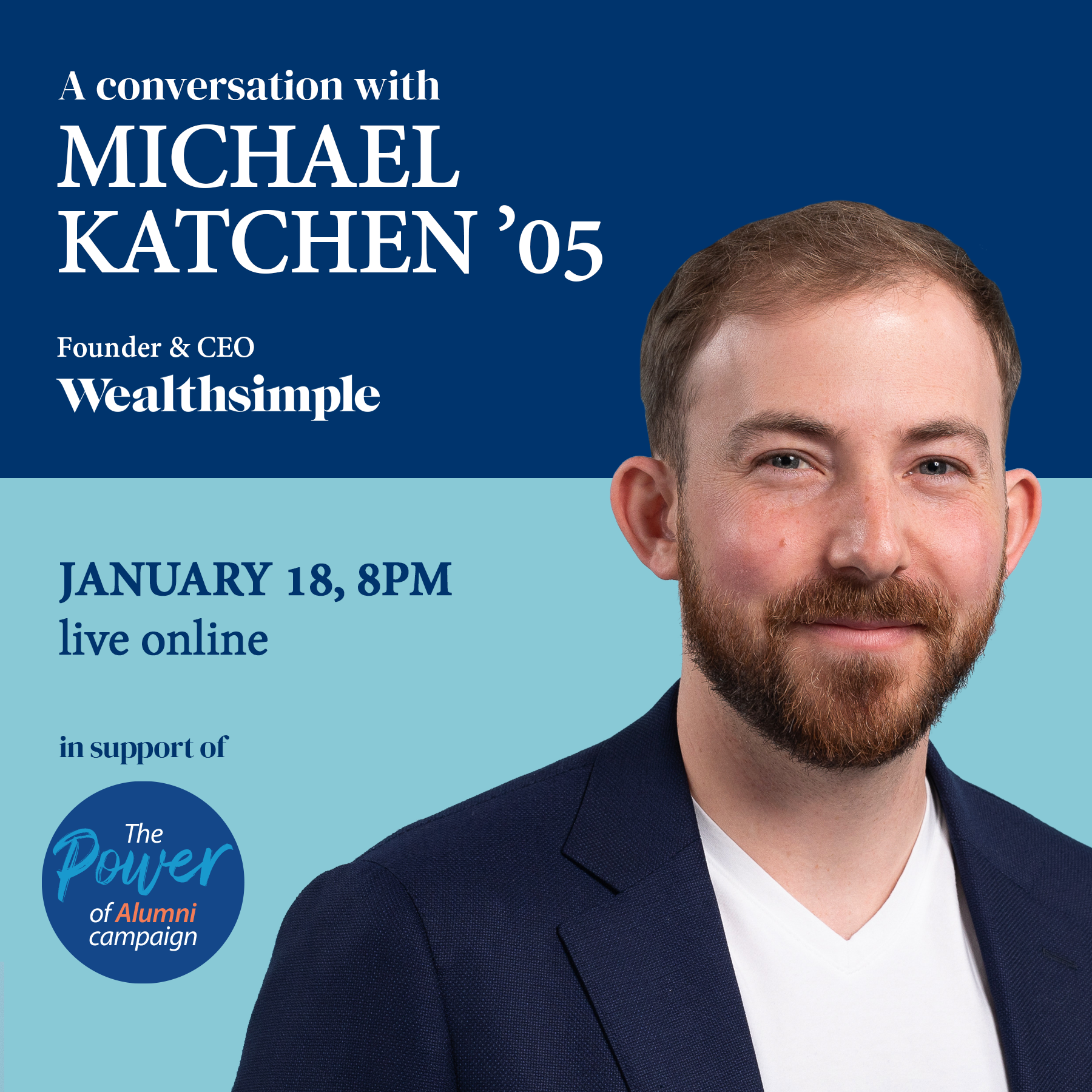 We are excited to invite our entire school community to "A Conversation with Michael Katchen '05," Founder & CEO of Wealthsimple this January 18, 8PM EST, live online.
Michael will talk about his journey from TanenbaumCHAT to founder of one of Canada's most exciting and successful fintech companies. He will be chatting with Mo Lidsky, CEO of Prime Quadrant.
This event will launch Power of Alumni 2022. This campaign harnesses the collective strength of our grads that, together with the support of the rest of our community, helps keep our school accessible to as many Jewish kids as possible, and ensures the TanenbaumCHAT experience is there for future generations! For more info and to register, please click this link.