Becker Tournament
Admin
January 26, 2023
/
5 mins read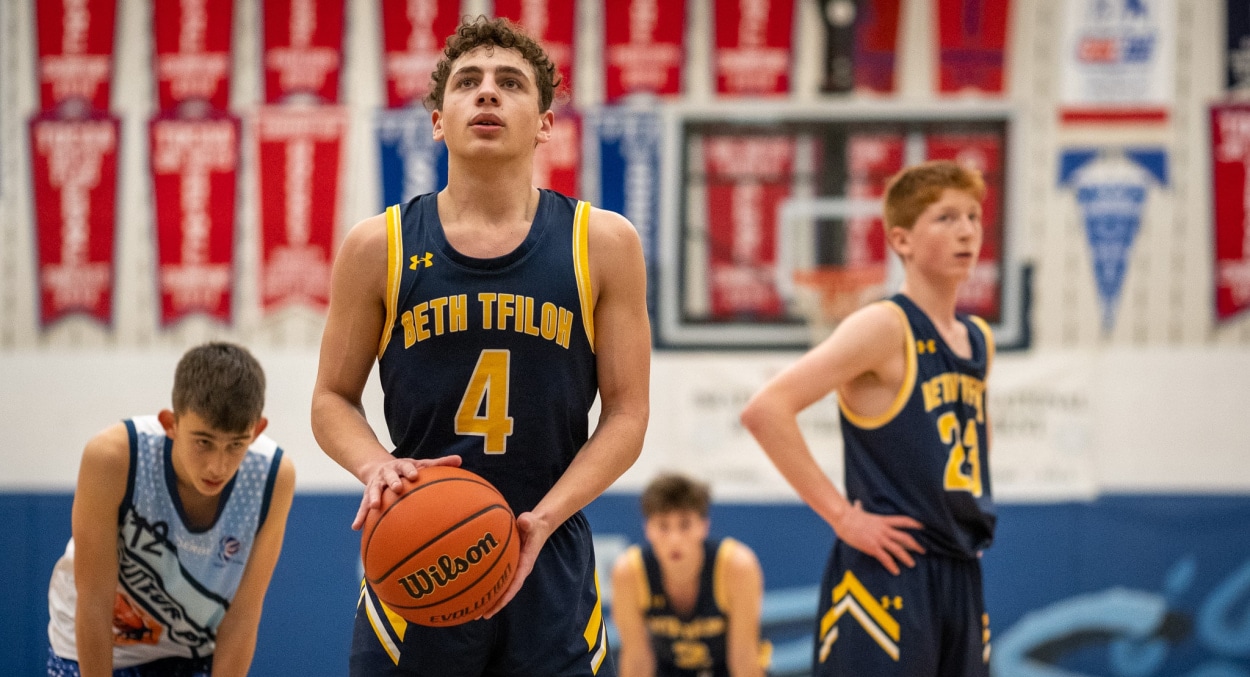 This week, TanenbaumCHAT hosted five visiting basketball teams for the 2023 Israel Becker International Invitational Basketball Tournament. Introduced in 1995, the tournament honours the legacy of TanenbaumCHAT alumnus and Varsity basketball player Israel Becker '88.
This year, 150 Jewish high school athletes participated, and teams came from near and far: Bialik High School from Montreal, Charles E. Smith Jewish Day School from Rockville, Maryland, Beth Tfiloh from Baltimore, Maryland, and Elitzur and Leo Baeck all the way from Israel.
The teams engaged in an exciting basketball competition, with school spirit overflowing from all sides. However, as TanenbaumCHAT Head of School Dr. Jonathan Levy noted in his opening remarks "the goal off the basketball court is to broaden connections with the Jewish community worldwide." So in addition to the on-court connections, the visiting students were invited to take part in our optional morning minyan, and various social and learning opportunities.
Coaches from all teams were excited to be visiting Toronto and were thrilled to watch relationships build between the students as they taught each other about their hometowns, swapped school swag, built lasting friendships – and in some instances, learned Israeli slang!
As TanenbaumCHAT continues to thread Israel's momentous 75th birthday throughout all aspects of our curriculum this year, after six days of nail-biting games, it was perhaps fitting that the tournament wrapped up with Canada and Israel reigning victorious. Our very own Tigers won the Varsity Girls Championship and Israel's Leo Baeck Lions were the Varsity Boys Champions. Mazal Tov and Todah Rabah to everyone involved!
More photos and videos can be found at our Becker Tournament website at beckertournament.com